Pizza John's is a self-service Italian restaurant and carryout located in Essex, MD. Established in 1966, we are family-owned and operated. We believe in using only the freshest, finest ingredients including: fresh dough for pizza, fresh grated cheeses, slow-cooked homemade sauces, and fresh butcher-cut meat in preparing our food.

Our menu features a wide variety of pizza, pasta, subs, and platter dishes, as well as numerous side orders to compliment any meal. We also make our own salads daily to ensure freshness. Our extensive dessert menu includes hand-dipped premium Hershey's ice cream, milkshakes, cheesecake, and homemade cannolis. Additionally, we offer a large selection of different beers and wines for your enjoyment.
Pizza John's can accommodate 320 guests throughout our four dining rooms, with plenty of free parking available. Dining is self-service; just place your order with one of our many cashiers at the counter, and then listen for your order to be called over our sound system.

For those ordering carryout, orders can be placed ahead of time by calling 410-687-7733. Please be sure to view our complete menu. Also, follow us on Facebook to stay up to date on any, news, events, or happenings at the restaurant.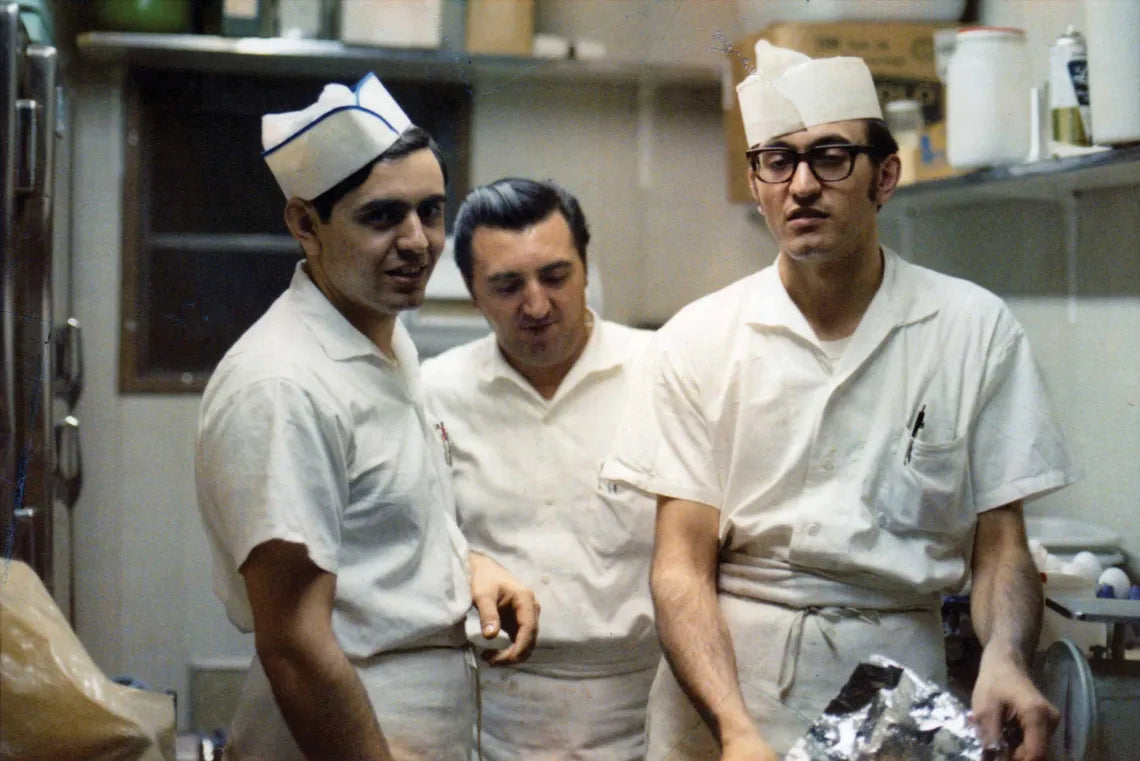 In 1950 John Coruzzi, at age 16, pursued the American Dream, immigrating from his hometown of Abruzzo, Italy. His first job was as a baker in East Baltimore, but his dream was always to have his own Italian restaurant. In 1966 He opened the original Pizza John's Carryout in a storefront located at 131 ½ Back River Neck Road, Essex, MD.

Only three months later, with business thriving, John was joined by his younger brother, Peter, who also traveled from Italy to follow the American Dream. One year later, they were joined by Anthony, the youngest of the Coruzzi brothers.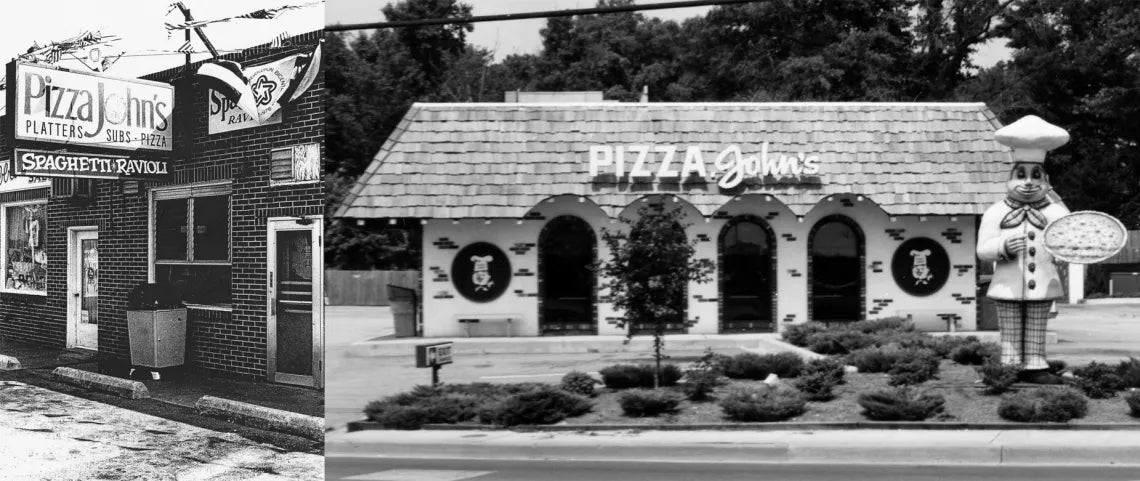 For the next 10 years the trio worked incredibly long hours seven days a week to make the restaurant successful. In 1977, Pizza John's moved from its original 600 square foot location to a new 2,500 square foot location. This new location was just down the street at 113 Back River Neck Road and is still where we call home today.
Although the business was still carryout only at the time, Pizza John's began to expand its menu to include more items.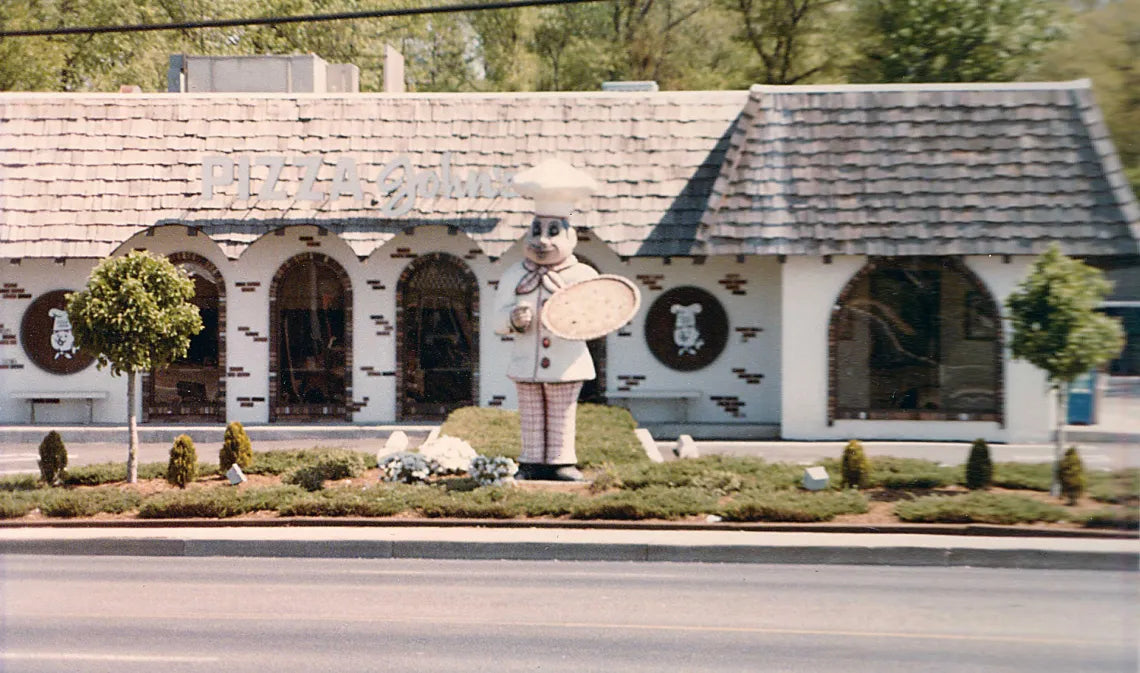 In 1981 Pizza John's expanded to include a dining room with seating for 80 people. The next expansion came in 1985 when the "greenhouse", with seating for 44 more guests, was added to the front of the building – turning what was once windows, into doorways.

Throughout the 1990's, Pizza John's would undergo a number of expansions and remodeling projects to better serve our customers. Some of the many improvements included additional kitchen and food prep areas, as well as expanded counter space.
When John and Anthony retired in 2001, Brett and Melissa Steall Coruzzi joined Peter as business partners to help take Pizza John's into the future. This trio was involved the company's most dramatic expansions and improvements to date from 2003-04. The building itself saw both the interior and exterior redesigned in a classic Tuscan style. Inside, 100 seats and an ice cream bar were added. With the expansion, a larger parking lot was also in order.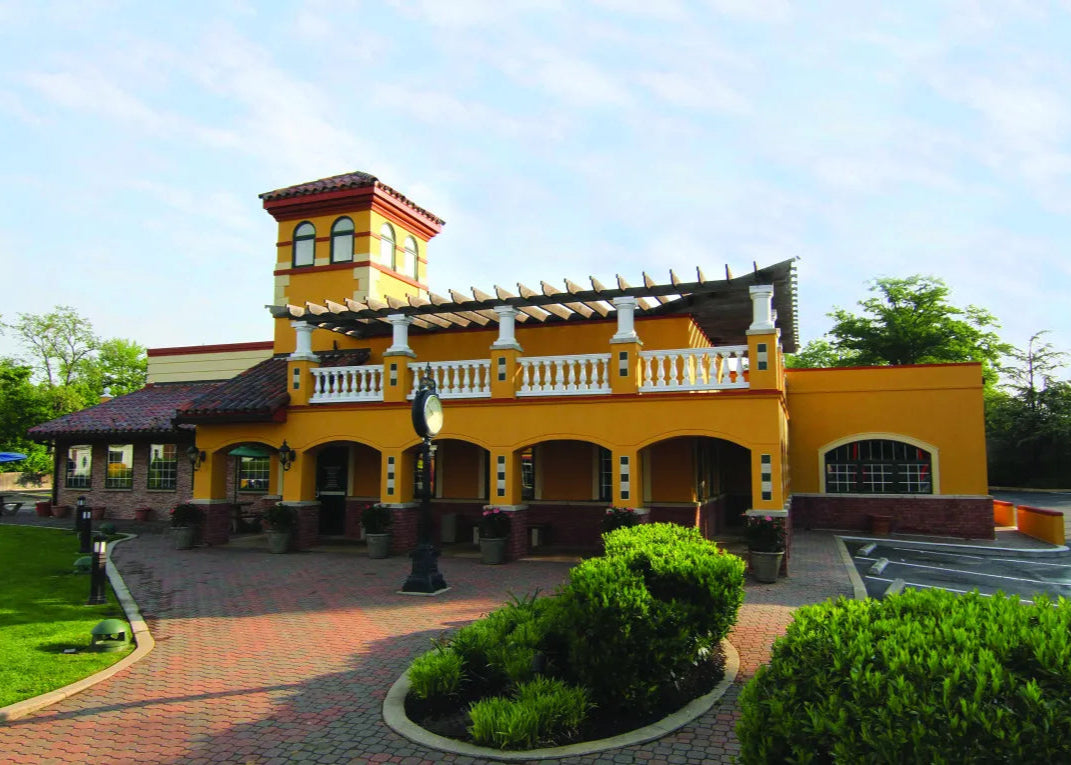 Only eight years later, in 2012, the restaurant was again expanded to add 100 more seats, increasing our current capacity to 320. Presently, Pizza John's now seats customers in four separate dining rooms and offers 204 total parking spaces. As of 2020, Pizza John's is proud to ship our Bake at Home pizzas nationwide as well as in collaboration with several local businesses in Baltimore.

Since opening in 1966, Pizza John's has always endeavored to meet customer demand, while focusing on consistently serving quality products that our customers have come to expect. We thank everyone who has come along for the journey and look forward to serving all of you for many years to come.